Make the vital document process easier for your customers.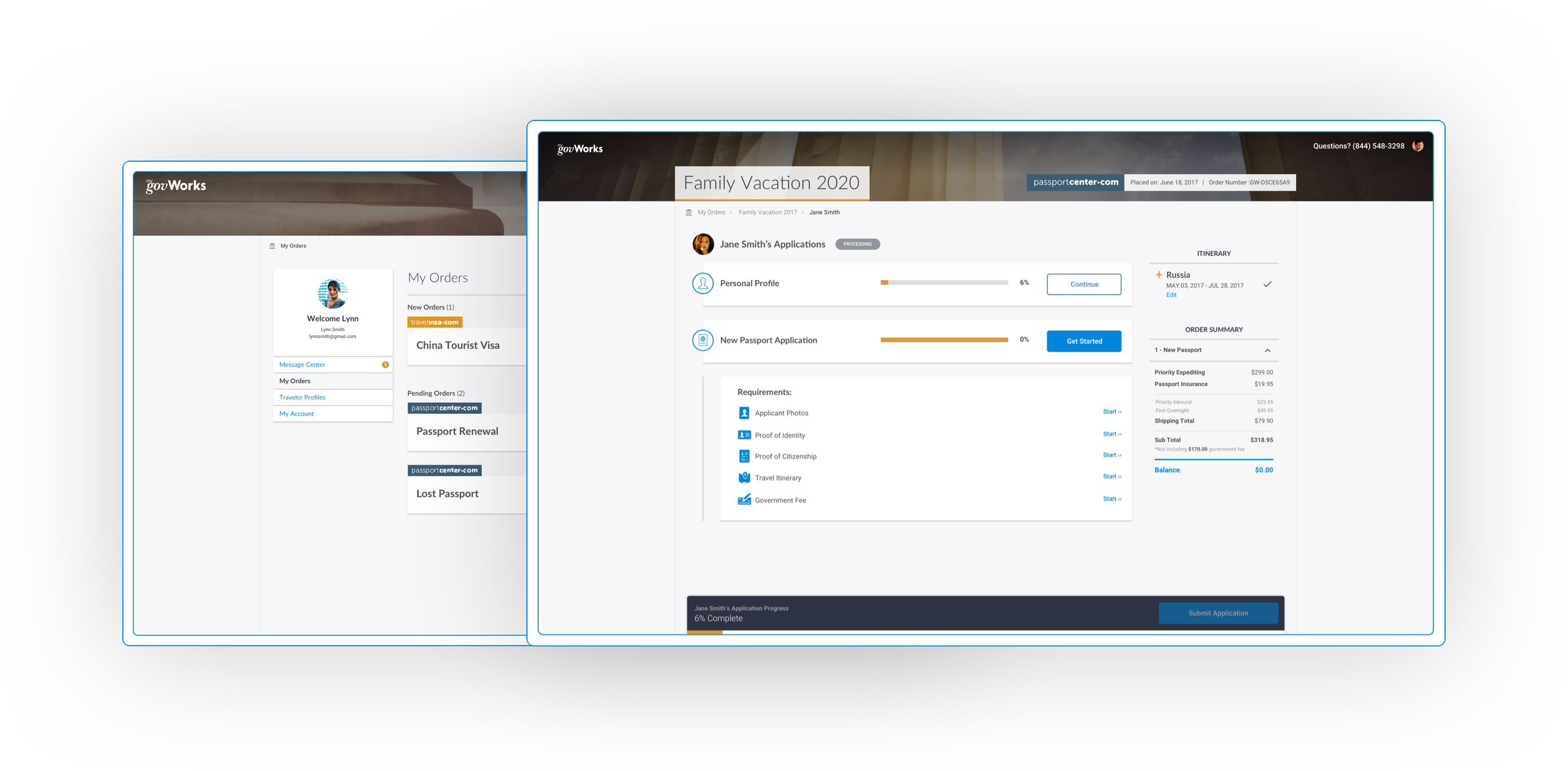 Client Portal
The Client Portal is where your customers complete their entire application, view their requirements, generate their document packet, obtain status updates, and track all of the products they have purchased with you.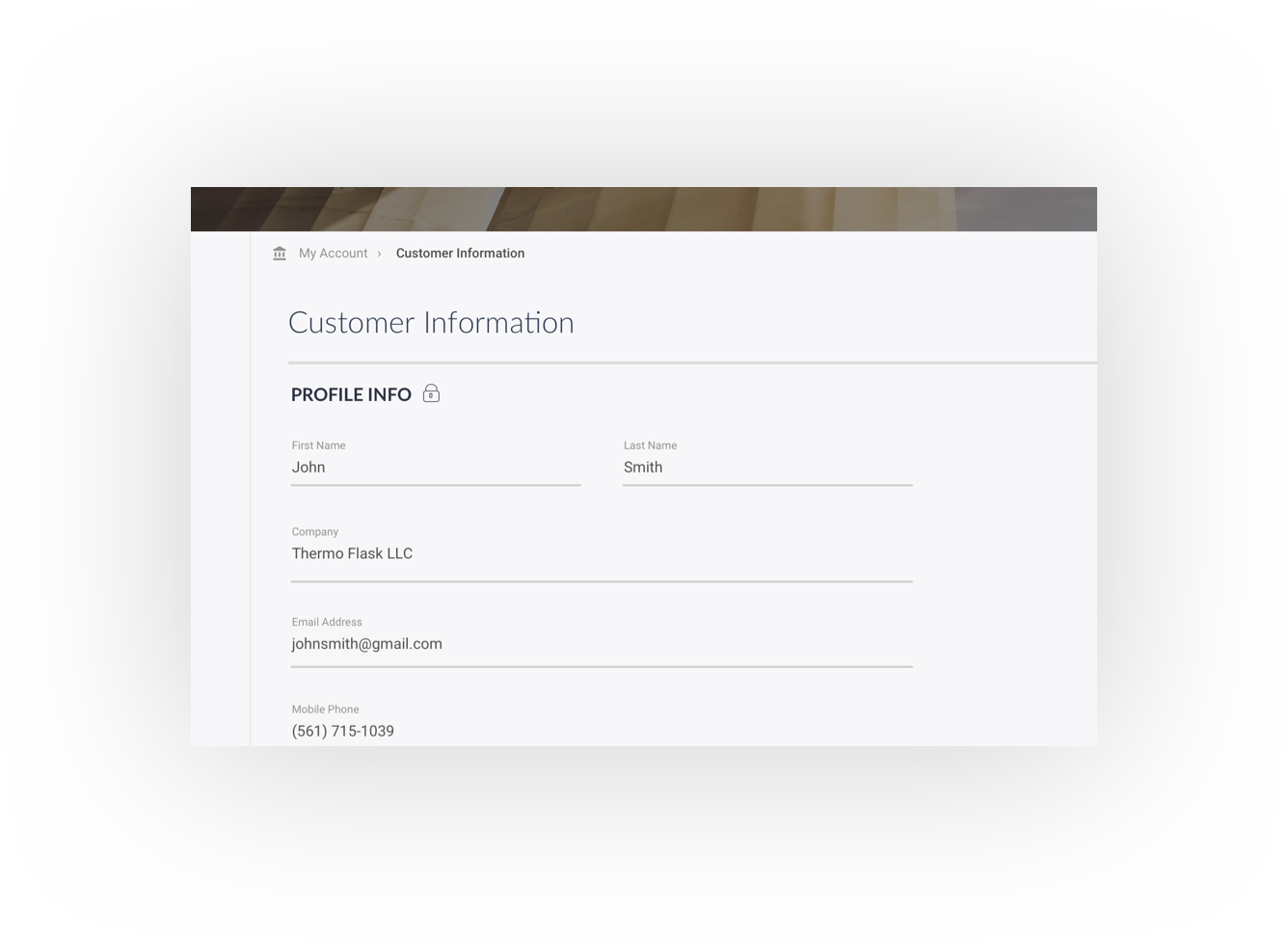 Secure Data Vault
The govWorks platform can send emails, text messages or push notifications to let your customers know the status of their vital documents.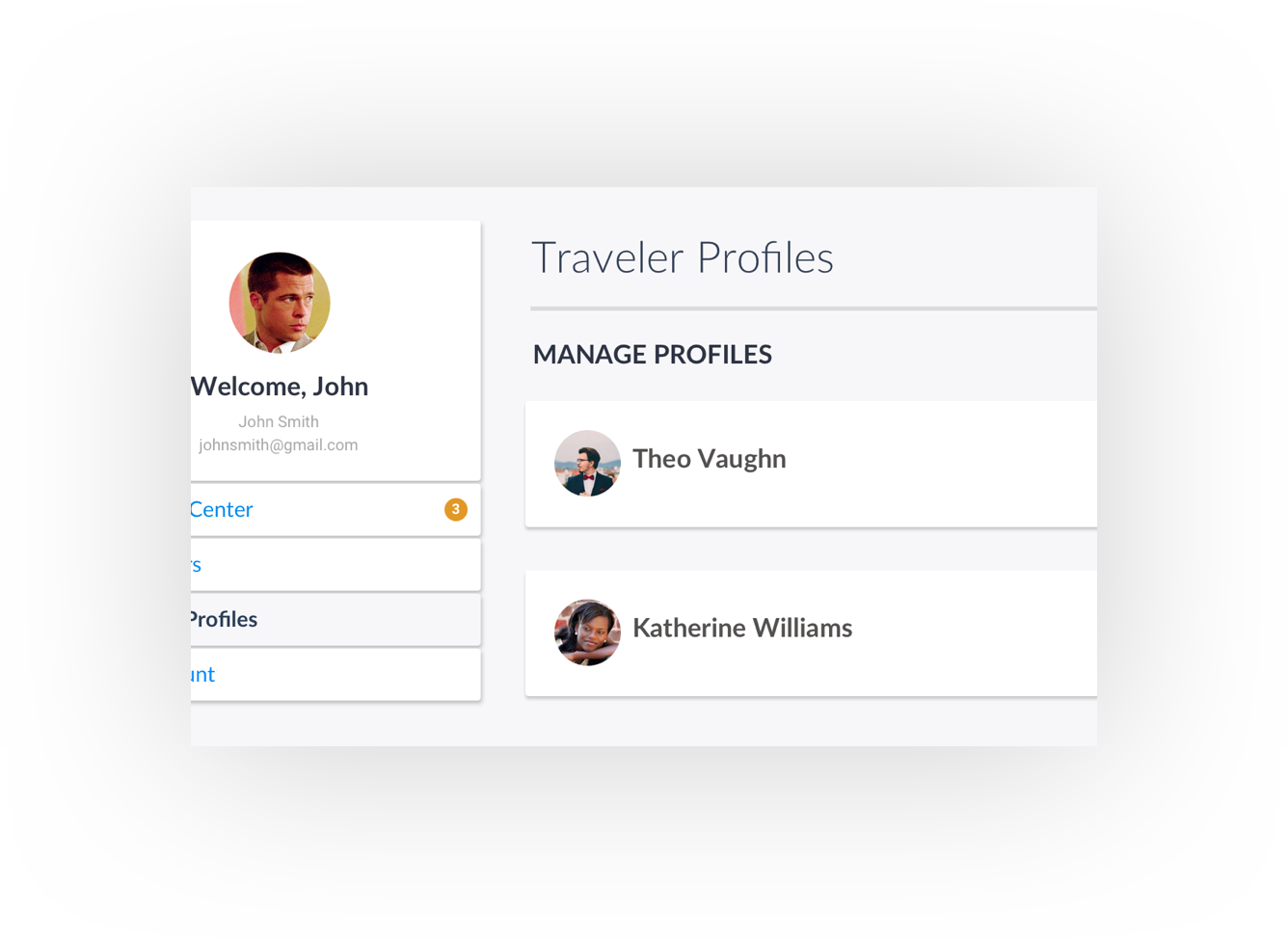 Traveler Profiles
Our govWorks platform enables customers to create personal Traveler Profiles to manage their visa, passport and document needs. As their profile is populated, all of the information is securely stored, making subsequent orders up to 90% faster.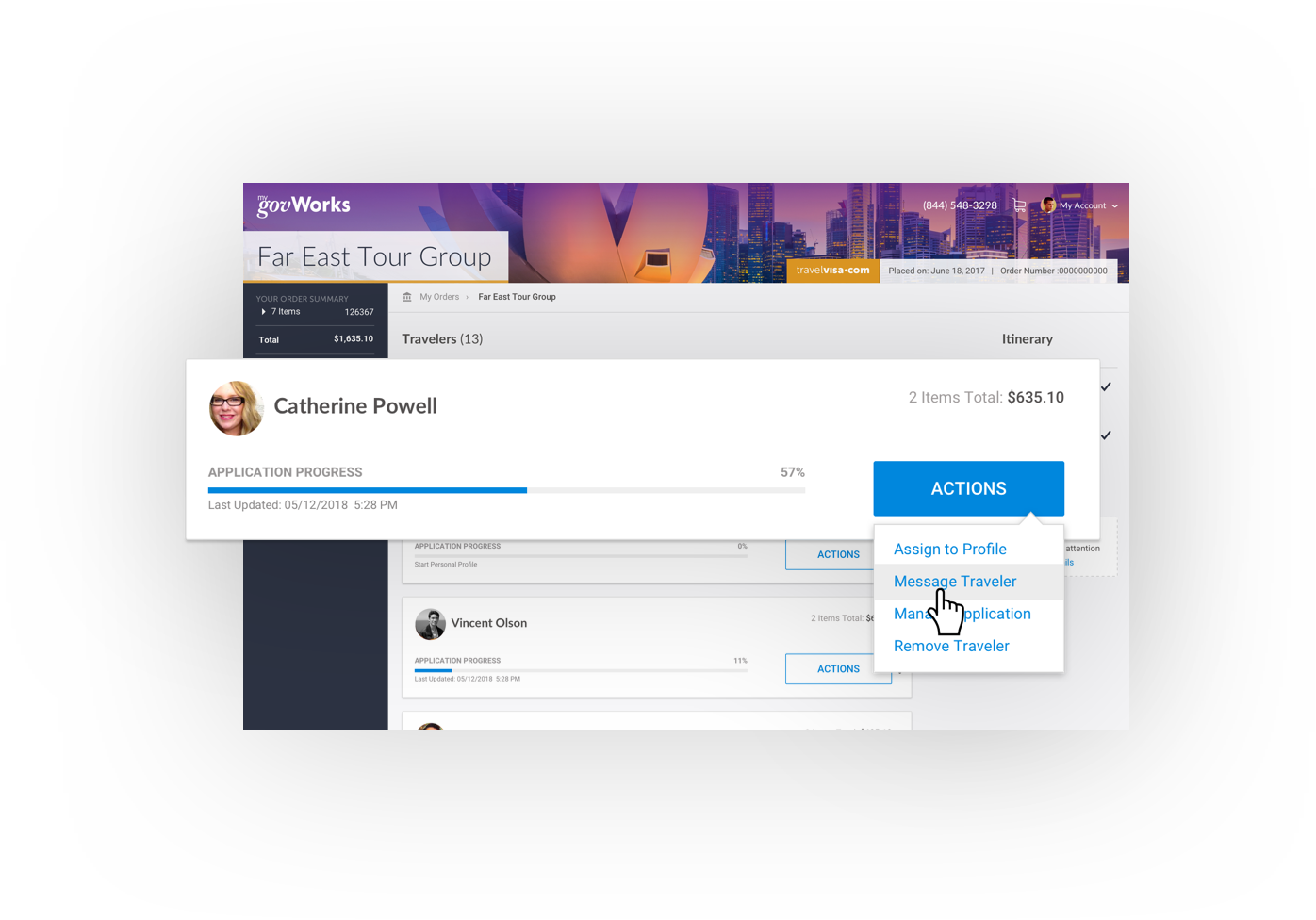 Group Travel Management
Your corporate, university, tour operator, and travel agency customers can easily coordinate and setup groups to help plan obtaining documents for international trips.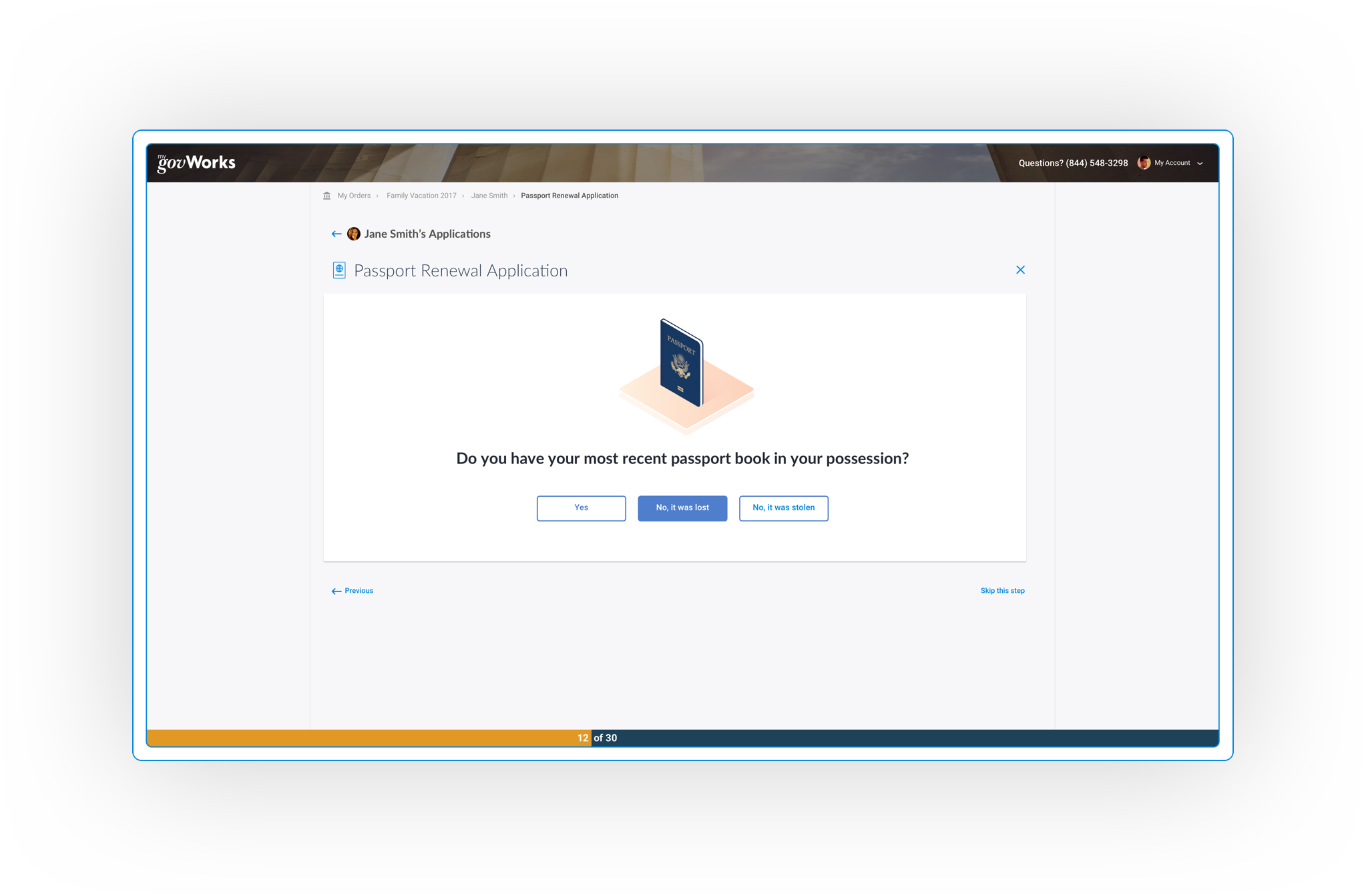 Application Wizards
Your customers no longer need to navigate the complicated form requirements manually. Our intuitive online application wizard guides them each step of the way. Less confusion leads to less suspended applications along with a much improved customer experience.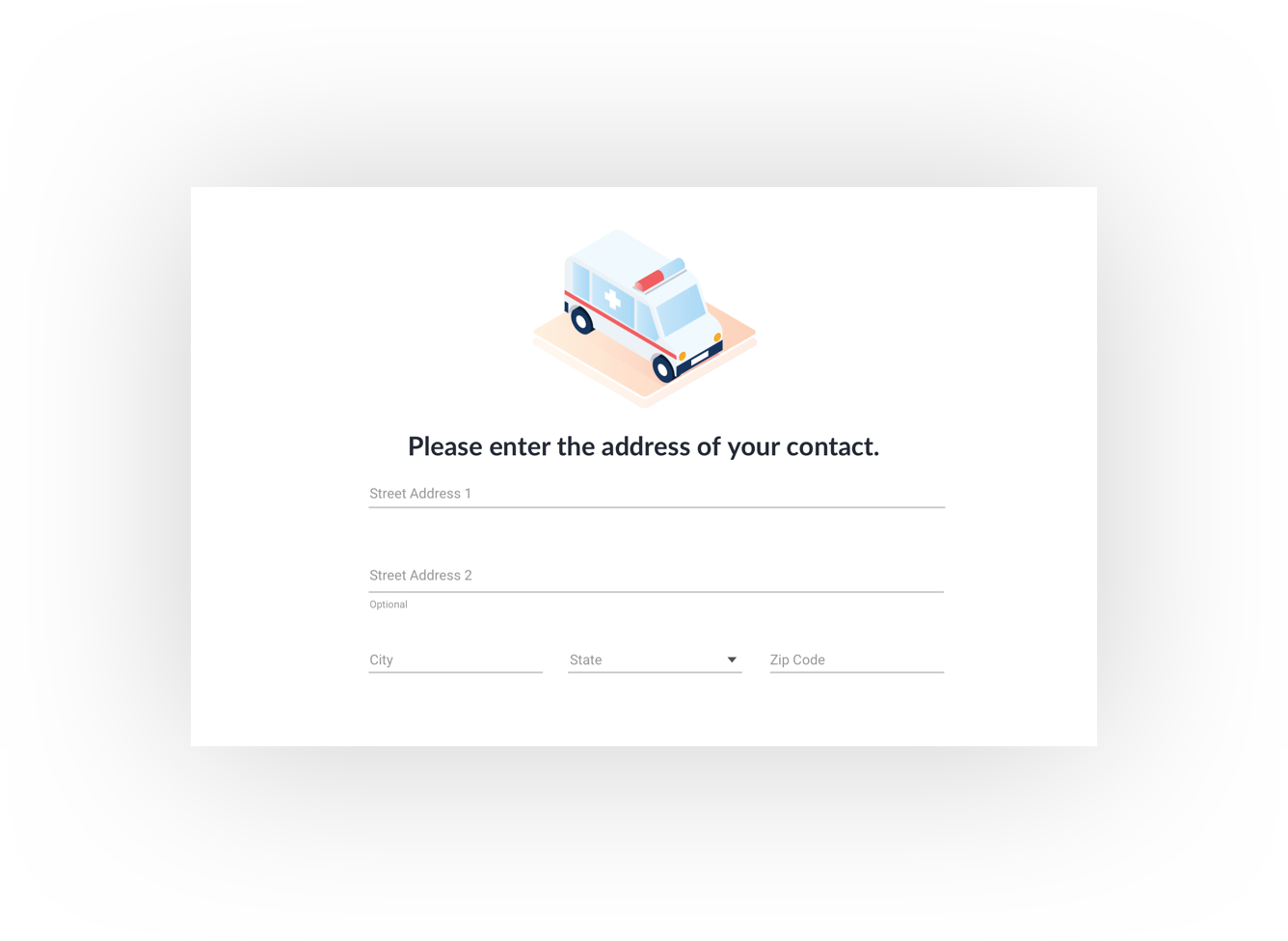 Intuitive Process
Your customers are guided step by step through the entire application process. They no longer need to fill out long, complicated government forms, and only have to answer easy to understand questions - the platform does the rest.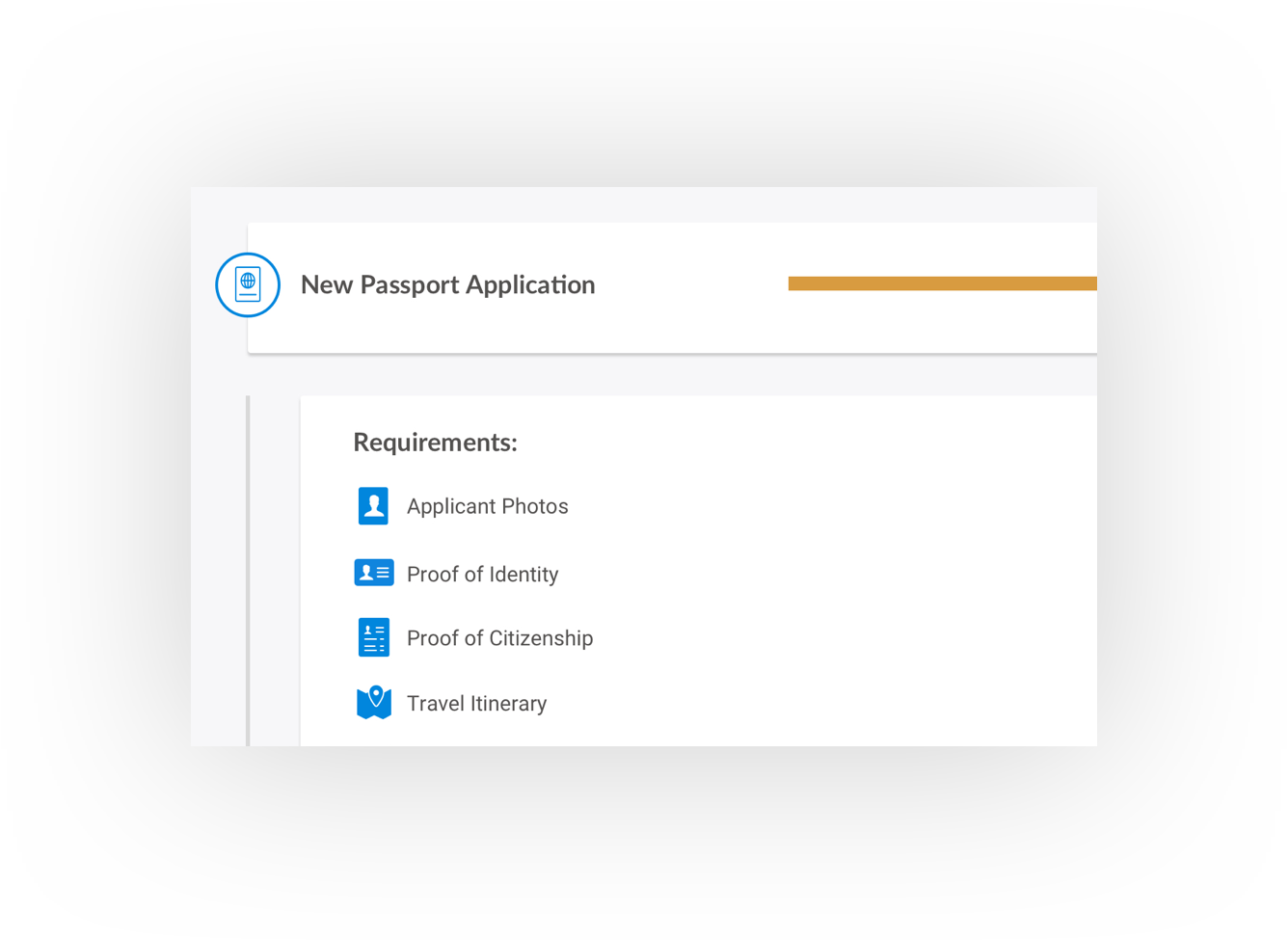 Customized Requirements
Custom requirements for each customer are generated to fit within your workflow or license requirements. They will be inserted into your customers' intuitive application process for completion.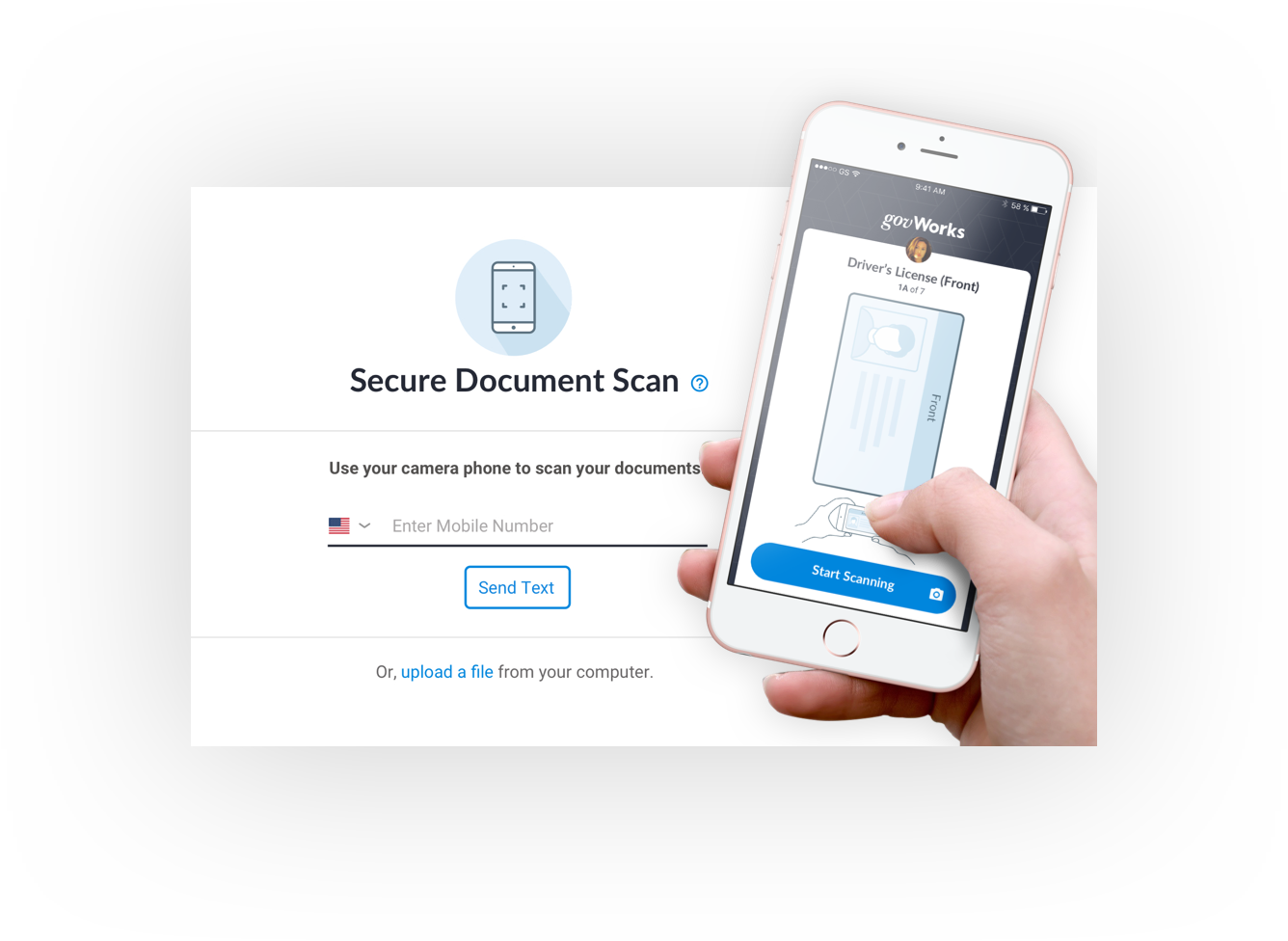 Document Scanning
Through the use of customer facing document scanning utilities we've built, our platform can convert required documents into electronic submissions. Including real-time transcription using machine learning powered OCR.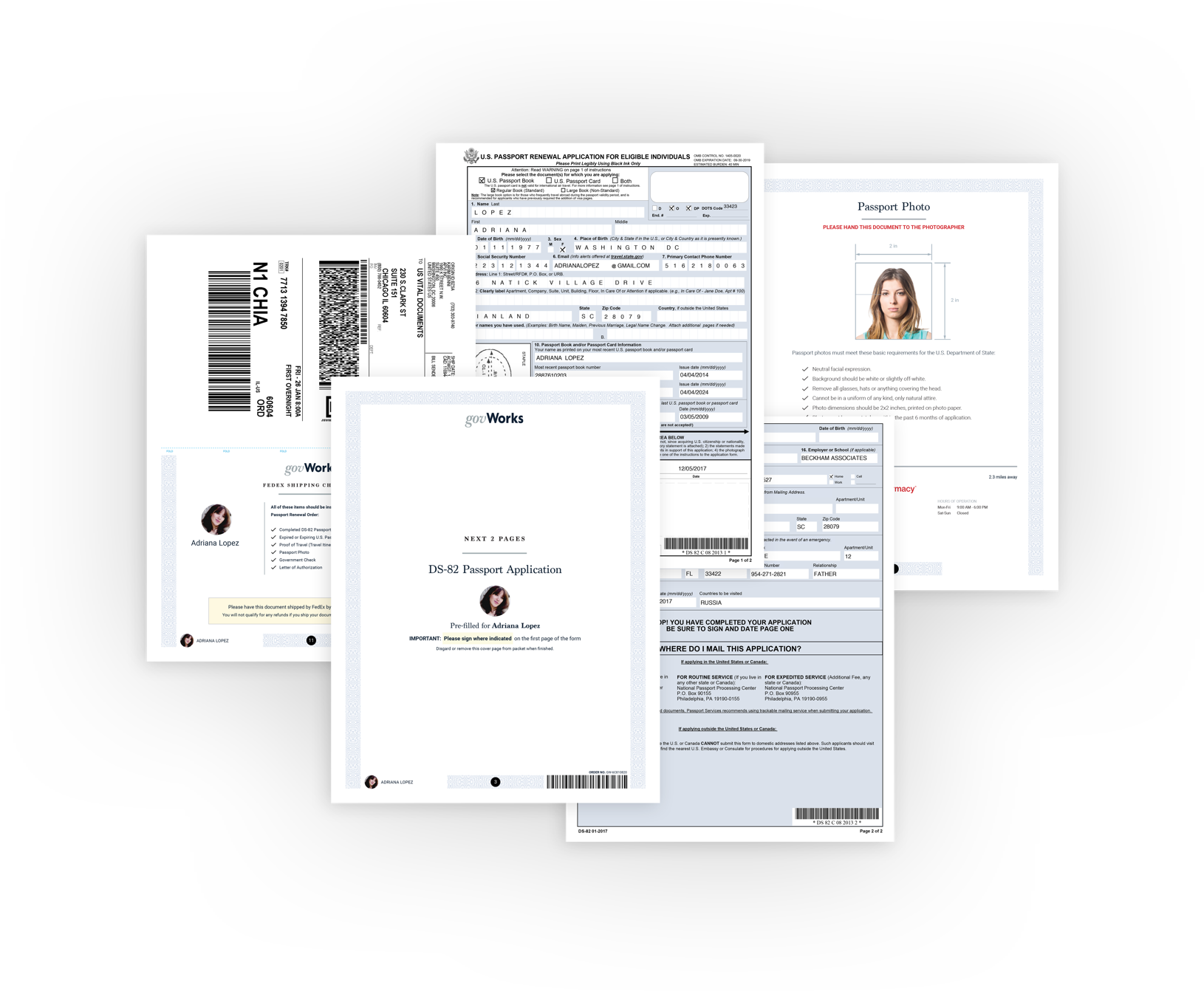 Document Packet
Getting travel documents can often seem like an outdated endeavor left over from a bygone era. Unlike other services, our technology platform makes the application process simple and painless, no matter where you're traveling to or from.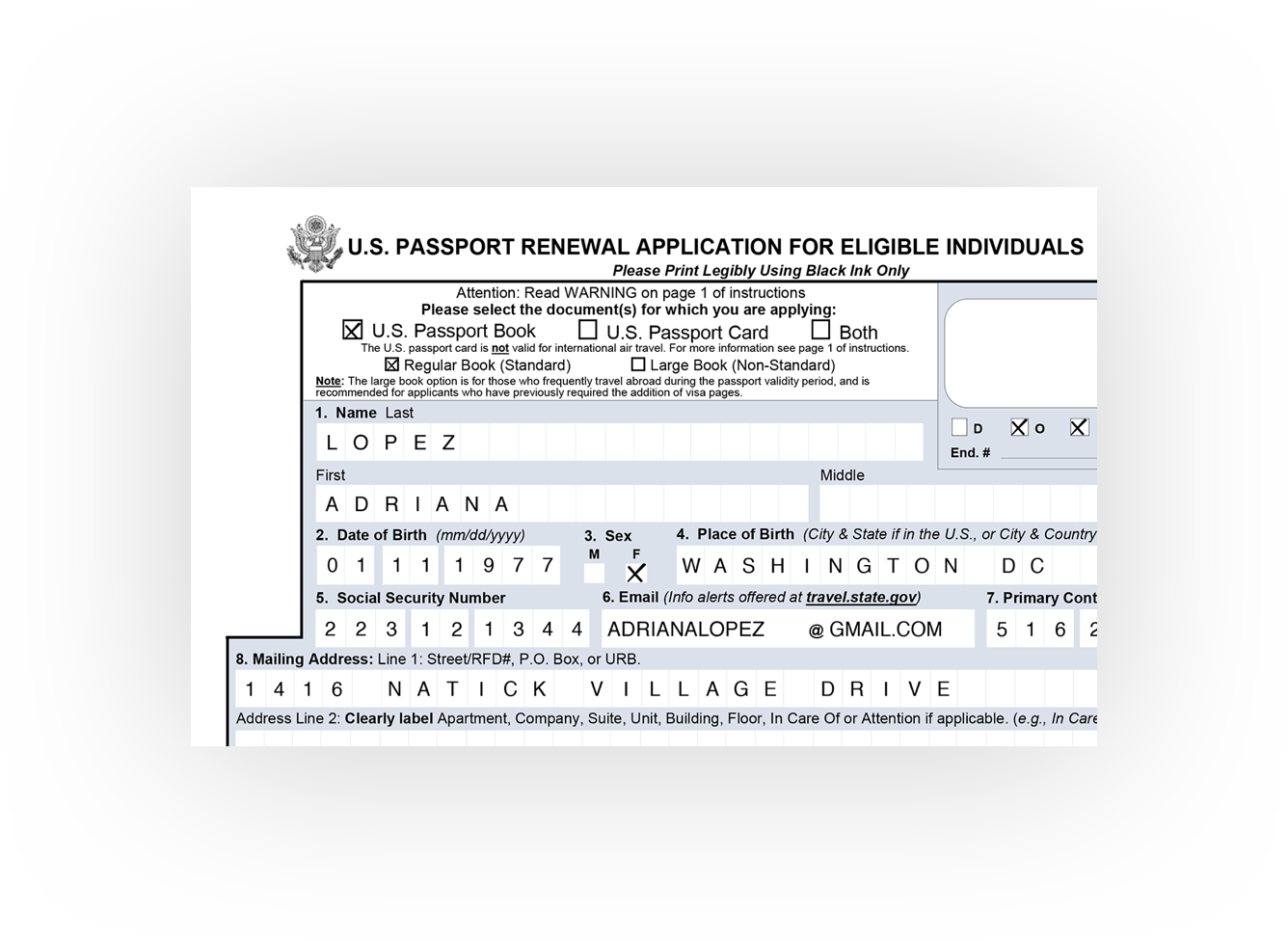 Generated Forms
You'll never have to second guess whether you've properly filled out your visa application. Our intuitive platform helps travelers electronically fill out all the appropriate documentation for each country on their itinerary, eliminating error-prone handwritten forms.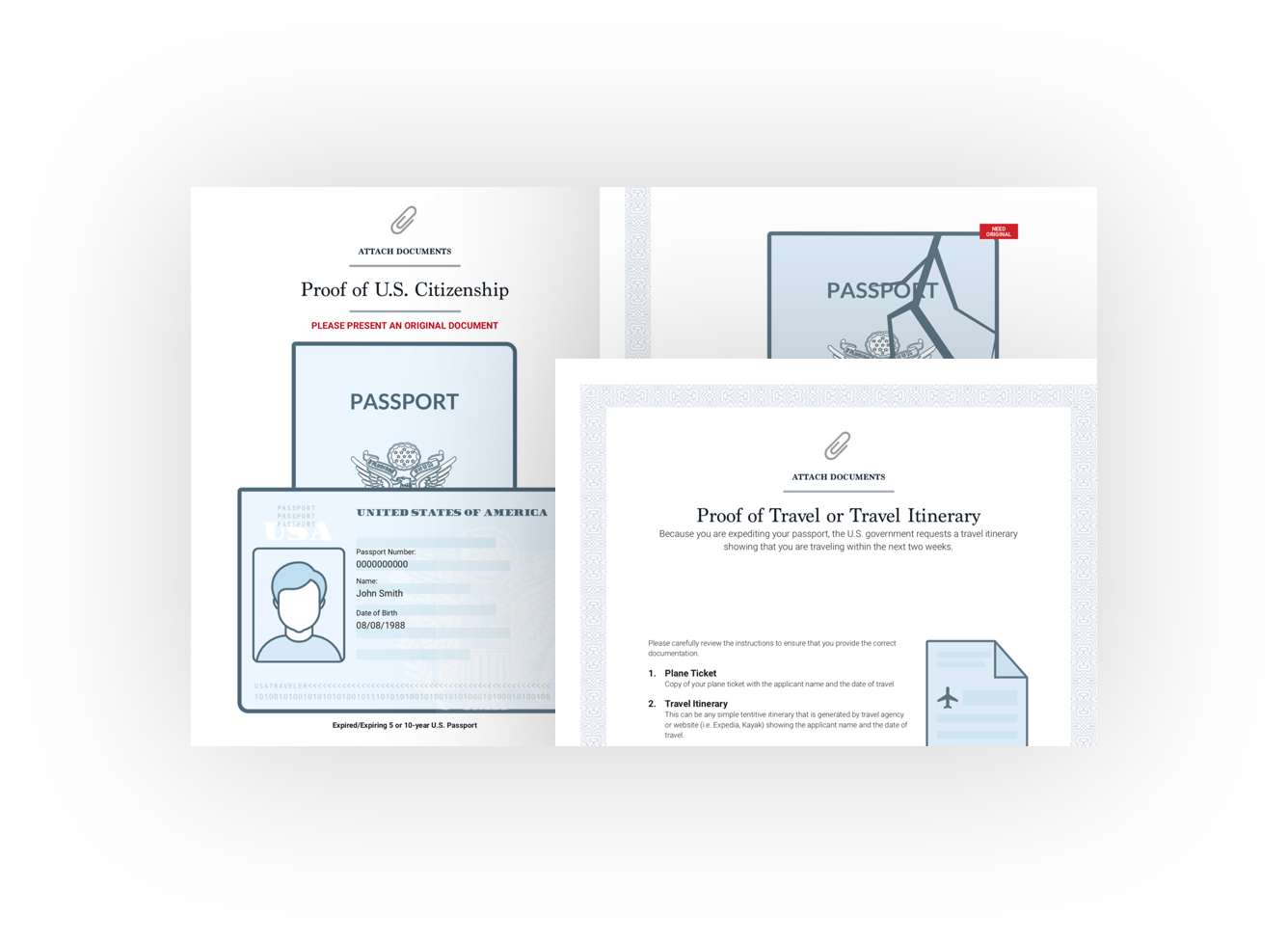 Personalized Requirements
Make sure you have everything you need - By answering simple questions in the online client portal, our personalized document packet will show you which documents to include.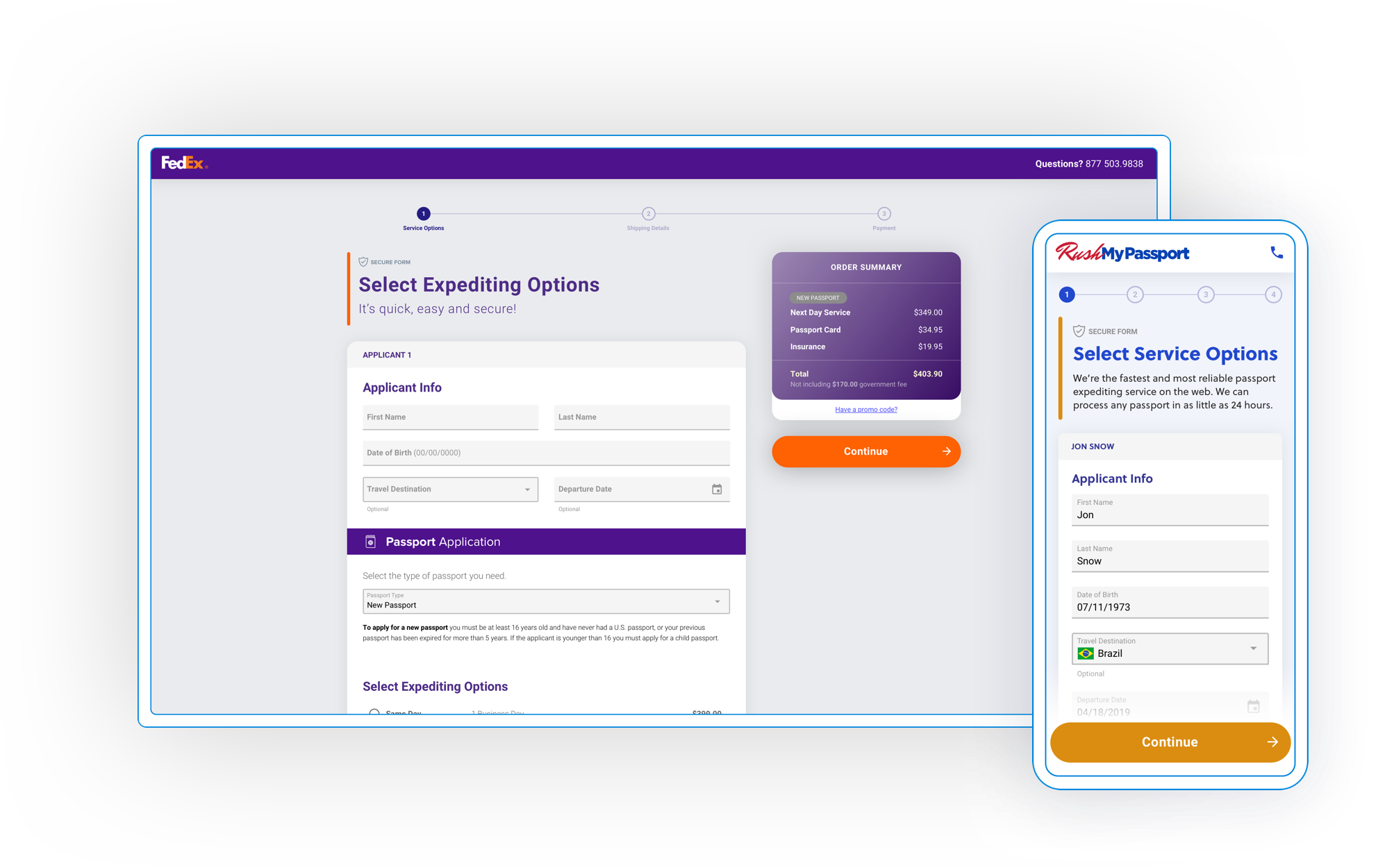 Optimized Payment Portal
Through hundreds of hours of testing and tweaking, we've developed the highest converting payment portal to process your customers orders. You'll achieve a higher return on your marketing efforts as more customers convert to paying clients.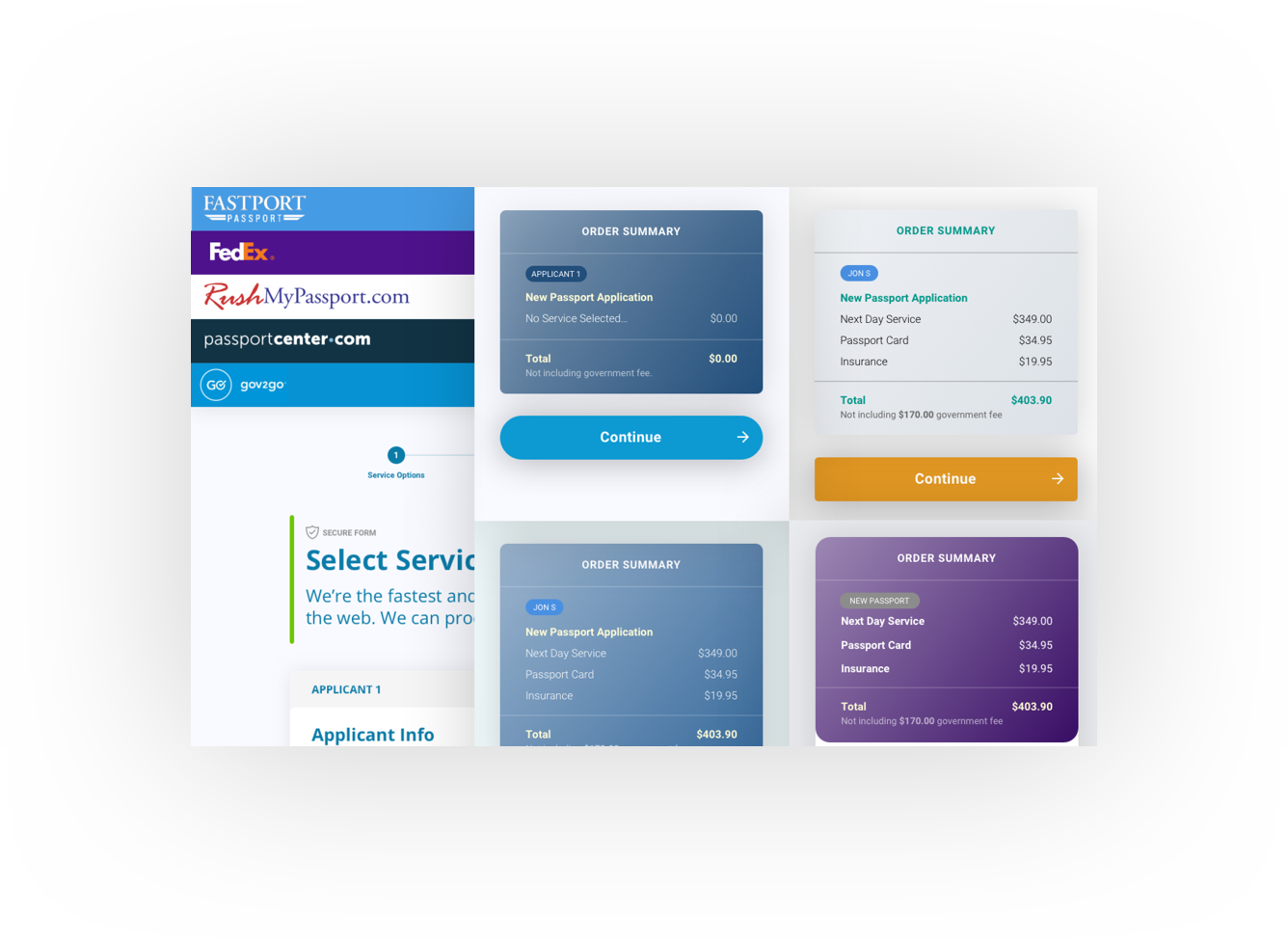 Simple Customization and Theming
The optimized payment portal is easily themed to your brand and style guides to ensure a seamless experience for your customers.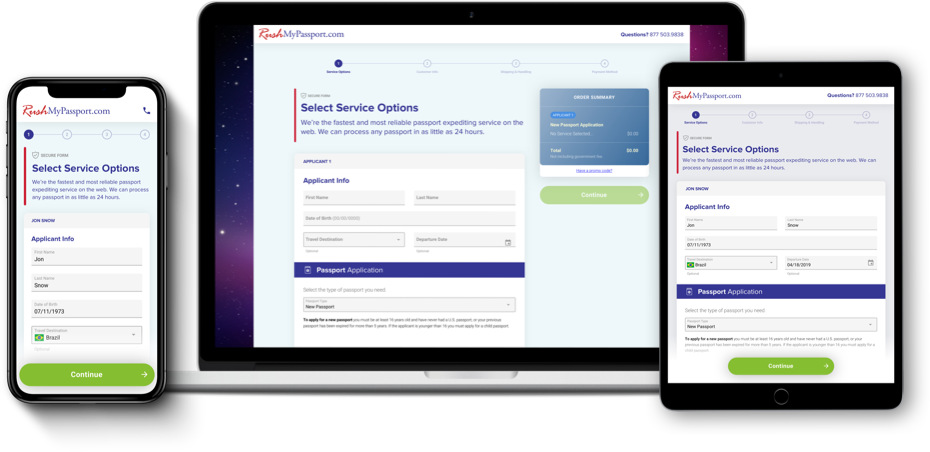 Fully Responsive Portal
The optimized payment portal has been designed to be supported on all browsers and devices. The mobile experience has been fine tuned separately from the desktop experience to ensure your customers receive the best process.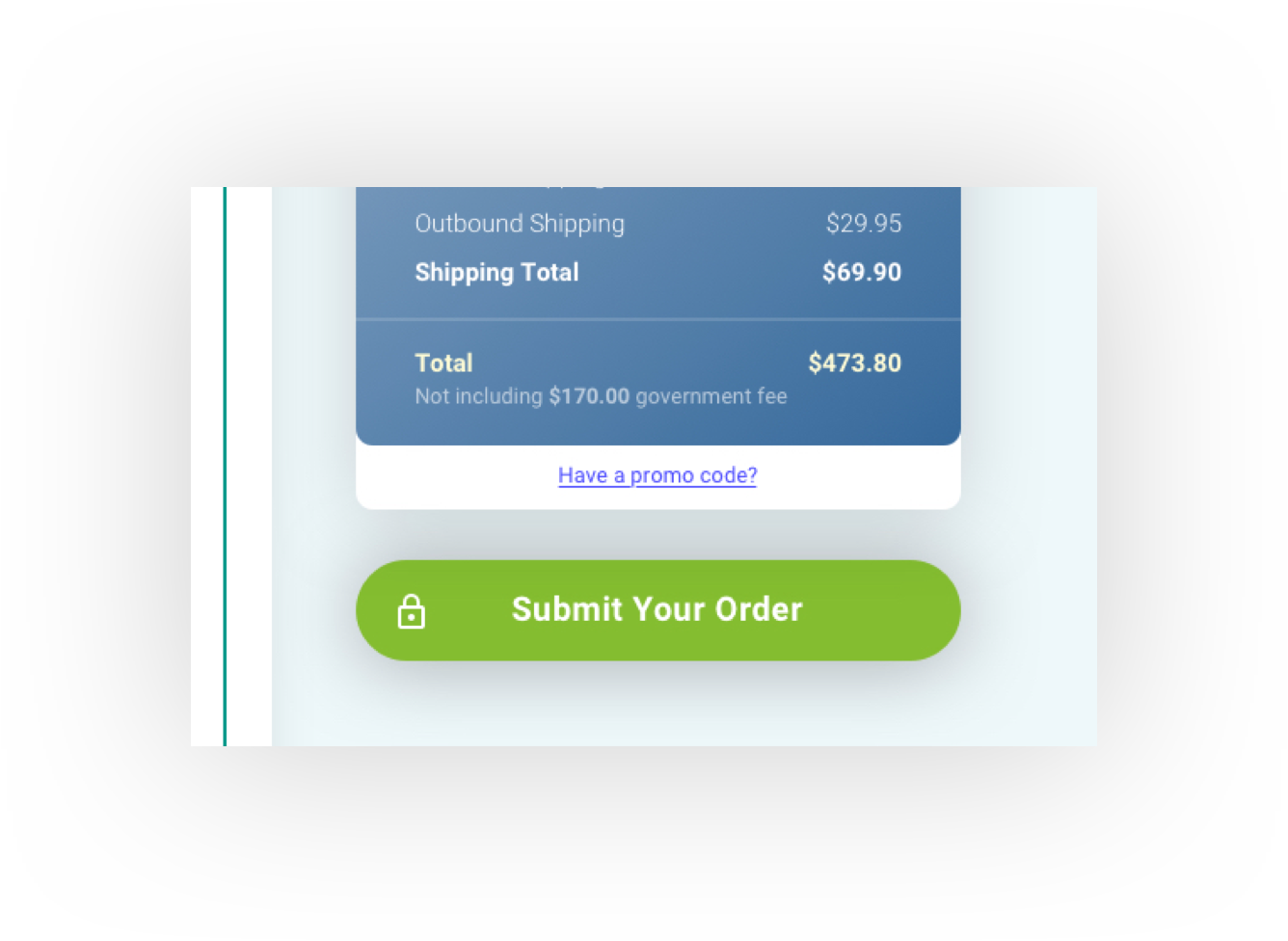 Optimized for Conversion
We have tested the payment portal with thousands of our customers' transactions and millions of dollars processed. We've tweaked layouts, colors, shapes, and copy, all to ensure the most optimal conversion is achieved. More importantly, as we continuously evolve this payment portal with increased optimization, you will receive the benefit automatically.